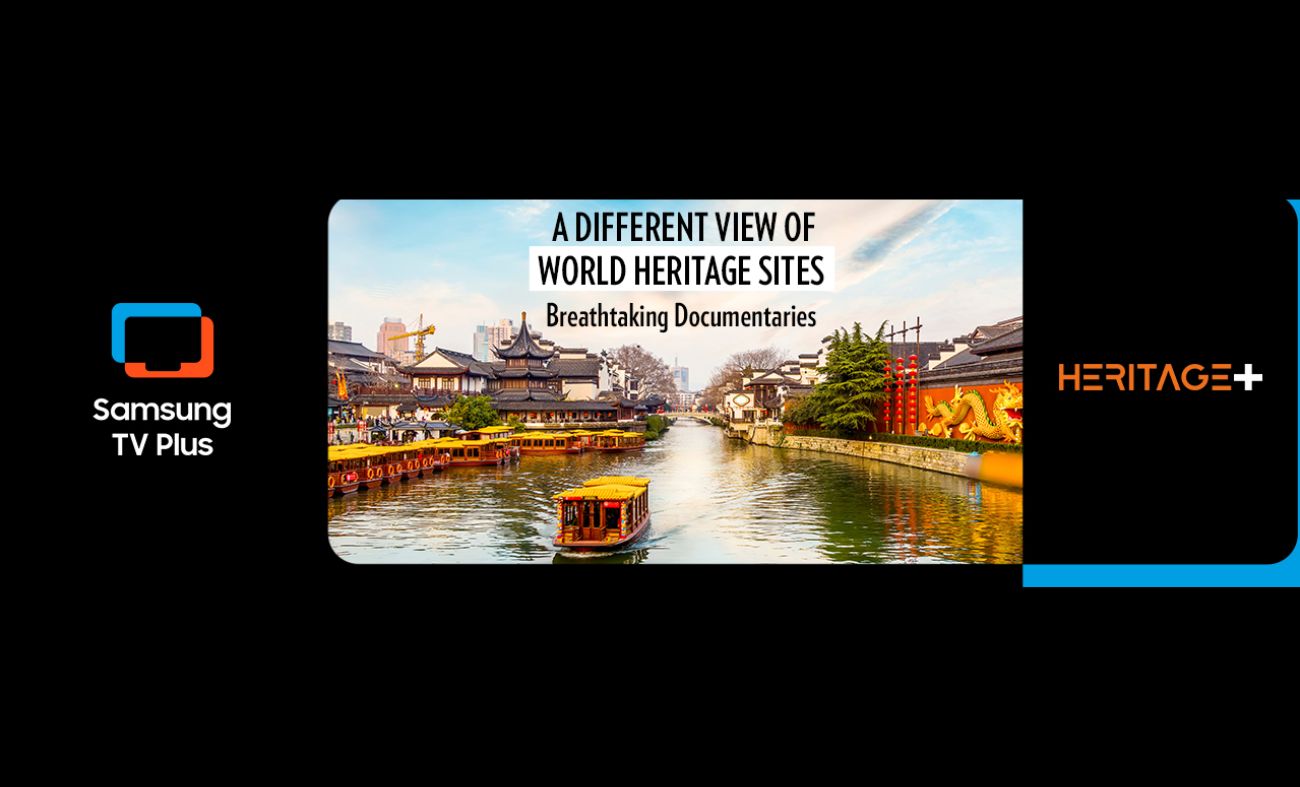 HERITAGE+ on SAMSUNG TV+ India
Samsung has launched Samsung TV Plus in India which allows customers to watch select free channels on Samsung Smart TVs without a cable. Among the channels available for free, HERITAGE+.
HERITAGE+  derived from the international 4K HERITAGE® TV broadcast television. HERITAGE+ is exclusive and fresh content, totally entertaining, educational, and innovative. Its breathtaking documentaries will make you discover more than 75 different countries.